2022 Dixie Boat Charters
Charters, also known as private cruises, are available for your event!

The Dixie is the perfect place to celebrate your wedding, birthday party, family reunion, church outing or any other gathering. Private charters are available during our normal sailing season from Memorial Day through Labor Day but cannot supercede a normally scheduled public cruise. Late season private charters are also available after Labor Day weekend.

Just call us toll free at 888-80-DIXIE to discuss your event and we can help you find a day & time that fits you perfectly.


Fee Schedule:
1 - 25 People

$175 (minimum cost for a charter)

26 - 35 People

$7 per person

36 - 75 People

$250 per trip

76 - 120 People

$300 per trip


Time on the boat beyond a trip is $150 per hour
Boat Capacity is 120 passengers plus crew
Upper Level Bench Seating for 100
Lower Level has plenty of seating and standing room for 20.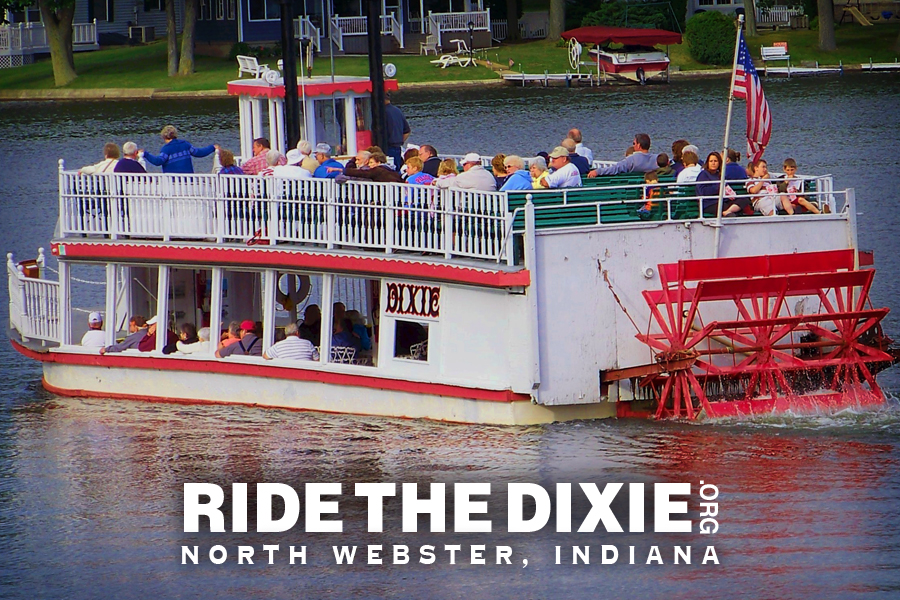 For pricing and detailed information, please contact our staff at
574-834-2385 (leave a message and we will return your call)
or write us at ridethedixie@hotmail.com